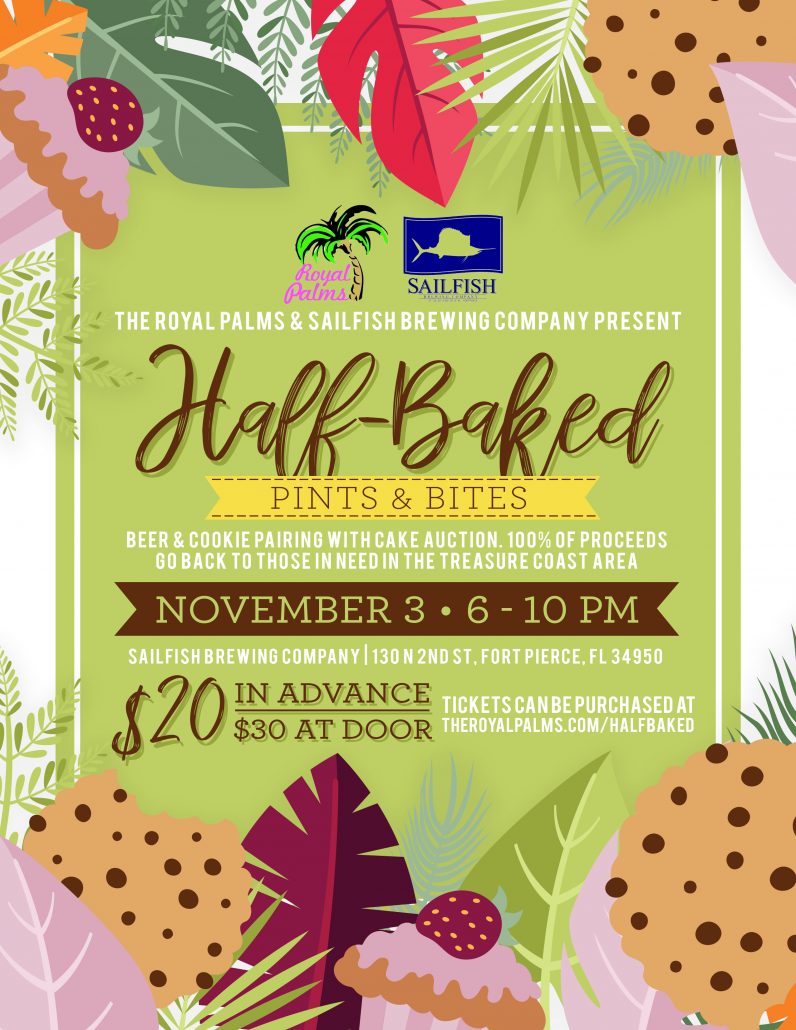 Sailfish Brewing Company
130 N 2nd St,
Fort Pierce, FL 34950
────
────
Purchase Ticket
Decorated Cookie & Cake Contest
The Royal Palms of St Lucie in collaboration with Sailfish Brewing Company are excited to host a decorated cookie contest and cake auction! Decorated cookies will be paired with the finest brews Sailfish Brewing Company has to offer to make this "half baked" evening one to remember! Decorated cakes will be available for guests to take home in a silent auction. We need your support to make this event a success!
The Royal Palms is looking for contestants to enter the decorated cookie contest and/or donations of cakes for the cake auction. (You may choose one or both options, and you do not have to be present to win but we'd love to have you there for the fun!)
** Winner Receives a $200 Giftcard **
Please complete the information below and submit with your entry fee payable via Paypal or check mailed to our PO Box by October 15, 2018.
Contest Entry Fee: $25
ROYAL PALMS OF ST LUCIE
P.O. Box 12334
Ft Pierce, FL 34979
772.801.8698
Contact: Kaitlin
RoyalPalmsVP@gmail.com